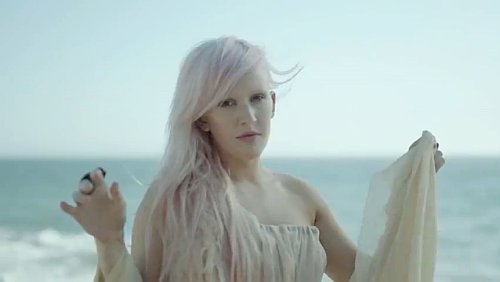 [youtube=http://www.youtube.com/watch?v=5hzgS9s-tE8&feature=branded]
Another new favorite of mine. I'm so Team Ellie Goulding now.
[youtube=http://www.youtube.com/watch?v=0kS8RTRi7HA&list=UUUyVHhyGAR3djWzqlljIN1A&index=0&feature=plcp]
At first, I thought that Mumford & Sons was a little too folky for me. Taking a deeper dive into their lyrics and music one day, I realized how great they are as a band. Hailing from London and reaching new found global fame, Mumford & Sons consists of Marcus Mumford, Ben Lovett, Country Winston Marshall, and Ted Dwane.
With a few Grammy nominations this past year (they ended up losing to Adele and Foo Fighters) for their debut album "Sigh No More," the band is returning with their second album titled "Babel" on September 25th. Check out their song above called "I Will Wait" for a taste of English folk, meets barnyard raucous, meets modern-day lyrical poetry. And don't forget to listen to their original stuff (I featured their song "Liar" back in April) on their amazing album, "Sigh No More".
[youtube=http://www.youtube.com/watch?v=8p3Jzb4kAF8]
[youtube=http://www.youtube.com/watch?v=adBPg8Zdp2g&feature]
I was sent these songs by a coworker and absolutely fell in love. Lucy Rose is a British singer/songwriter who can previously be heard on Bombay Bicycle Club's songs such as "Flaws." Her voice sounds effortless, ethereal and innocent – all of which make her an amazing new addition to the indie music scene. Listen to her songs called "Red Face" and "Middle of the Bed" and tell me what you think! Two points if you get a little reminiscent of failed relationships with some of these lyrics.
[youtube=http://www.youtube.com/watch?v=zvCBSSwgtg4]
I've been on a very indie/folk kick lately, so here's one of my favorite new songs by The Lumineers. Wait for the chorus as the beats come in and really get your earbuds skipping. They're coming to tour in Philly, but I doubt I'll be able to make the show. Tear. Check out more of the music on their website, TheLumineers.com. Some songs to also check out: Flowers In Your Hair, Dead Sea and Slow It Down.